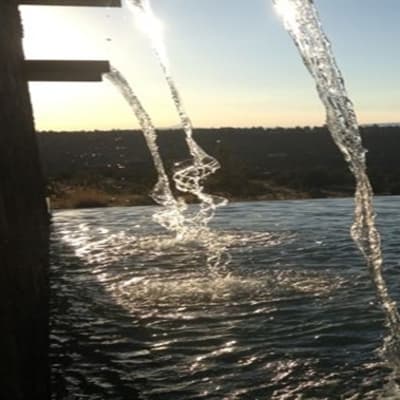 Panacea Spa + Wellness
Find BALANCE at our plein air spa, BE
Let nature BE your spa. Panacea at the Canyon invites you to experience bliss and balance with our all-natural spa indulgences and holistic healing treatments. No matter what your needs, you'll find our variety of services perfect for clearing the mind, purifying the body and invigorating the spirit.
Whether you join us for a weekend, a week or more, we'll get you feeling and being your best. Our goal is to help you rediscover the best parts of yourself that are often pushed aside due to the business of life.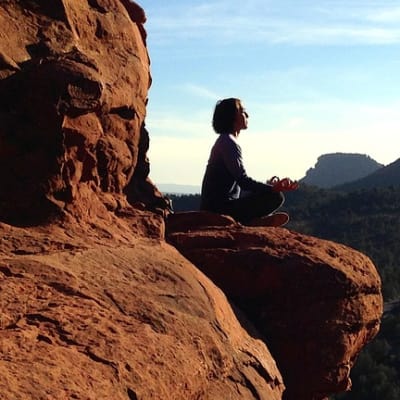 Yoga
Yoga (/ˈjoʊɡə/;[1] Sanskrit, Listen) is a physical, mental, and spiritual practice or discipline which originated in India. Among the most well-known types of yoga are Hatha yoga and Rāja yoga.
Yoga gurus from India later introduced yoga to the west, following the success of Swami Vivekananda in the late 19th and early 20th century. In the 1980s, yoga became popular as a system of physical exercise across the Western world. Yoga in Indian traditions, however, is more than physical exercise, it has a meditative and spiritual core.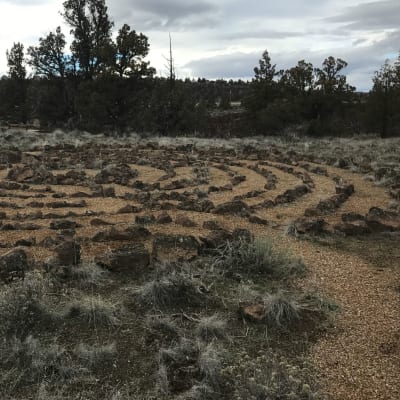 Labyrinth Meditation
Find Your Center
At Panacea, we continue a traditional form of meditation that dates back thousands of years. Enjoy a guided session of Labyrinth style meditation during your stay at the resort.
For thousands of years, human beings have created the spiral paths that fold back on themselves within labyrinths for reasons ranging from decoration to art and myth. As well, the labyrinth has long been used as a creative or spiritual tool. If you have a problem, you can use the labyrinth to help solve it. If you have a need to discover spiritual meaning or find inspiration, a labyrinth can be put to service for you.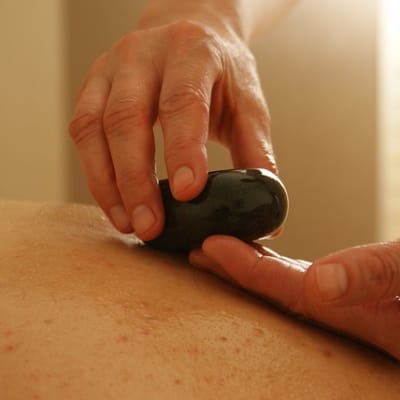 BE the Spa at Panacea
Massage
Swedish Massage - 120/50 minutes
Calming and soothing

Deep Tissue - 120/50 minutes
Targets highly stressed areas, increases circulation and loosens the fibers of the muscles.

Aromatherapy - 140/50 minutes
Customized massage tailored to your preference and goal for massage. Light to medium pressure. Creates a deep sense of well-being

Canyon Stone - 160/70 minutes
Warm sage and juniper oils are blended and used with canyon stones to soothe sore muscles, release tension and promote relaxation.

Chakra Balancing
Ask upon booking

Natural Immersion
Ask upon booking
---
Signature Treatments
Full Moon Treatment - 180/90 minutes
Once a month, we offer outdoor massage at your tent deck by the light of the full moon. This massage starts with a foot massage and reflexology then continues with a blend of deep tissue and Swedish full body massage, as well as a refreshing powdering of the bum, finishing with a sweet dream inducing neck and light scalp massage.

Out of Africa - 180/65 minutes
Relax while your masseuse starts your outdoor spa experience with a heavenly scalp massage and shampoo, followed by a hot stone full body massage. This experience will take you on an aromatic journey based on what appeals most to your senses at the time of your treatment. Customized just for you.

Fireside - 170/65 minutes
Fall into a trance as you release your cares under the stars while listening to the soothing sounds of a crackling fire. This 60 minute treatment starts with a glass of wine or tea and foot bath at your tent. Next, enjoy the soothing rhythm of a full body Swedish massage, lulling you into a profound state of relaxation, perfect for preparing you for sleep.

Yes, Honey - 65/30 minutes
Add a honey scrub to your massage therapy to gently increase surface circulation and exfoliate tired skin, revealing a soft glow. Made with local honey.

Reflexology - 65/30 - 60 minutes
Reflexology is the application of appropriate pressure to specific points and areas on the feet, hands, or ears. Reflexologists believe that these areas and reflex points correspond to different body organs and systems, and that pressing them has a beneficial effect on the organs and person's general health. Price: 65/130 Duration 30 - 60 minutes.
---
Wellness
Energy Therapy Journey - 170/90 minutes
Tailored to the individual, depending on goals for session. Can include reiki, chakra healing, angel reading, gentle yoga, element balancing and/or soul Guidance reading.

Private Guided Labyrinth Meditation - 135/60 minutes
Find your natural state of peace in this guided walking meditation. This exercise brings you fully into the present moment, awakening an awareness of yourself and your unity with nature and the universe.

Private Yoga - 135/60 minutes
Explore the ways in which yoga can help you with any life or physical challenges you may be experiencing or take this time to deepen your practice and explore asanas. Includes reiki and chakra clearing if desired.
No experience necessary.

Reiki - 80/60 minutes
Hands off energy therapy that helps to cleanse chakras and negative or blocked energies, leaving you in a state of peace and calm.

Which element drives you? - 60/30 minutes
Elemental evaluation and element balancing therapy. Are you more oriented to Air, fire, water or earth? And what can you do to restore a sense of calm and balance when needed? This will give you insights into your true nature. Call and ask for details.
---
Yoga Nidra
Yoga nidra (Sanskrit: योग निद्रा)or "yogic sleep" is a state of consciousness between waking and sleeping, like the "going-to-sleep" stage. It is a state in which the body is completely relaxed, where you become systematically and increasingly aware of the inner world by following verbal instructions. This state of consciousness (yoga nidra) is different to meditation in which concentration on a single focus is required. In yoga nidra the practitioner remains in a state of light pratyahara.
The yogic goal of both paths, deep relaxation (yoga nidra) and meditation are the same, a state called samadhi.
Yoga nidra is among the deepest possible states of relaxation while still maintaining full consciousness. In lucid dreaming, one is only, or mainly, cognizant of the dream environment, and has little or no awareness of one's actual environment.
The practice of yoga relaxation has been found to reduce tension and anxiety. The autonomic symptoms of high anxiety such as headache, giddiness, chest pain, palpitations, sweating and abdominal pain respond well. It has been used to help soldiers from war cope with posttraumatic stress disorder (PTSD).
Yoga nidra refers to the conscious awareness of the deep sleep state, referred to as prajna in Mandukya Upanishad

*Our spa products are organic and biodegradeable.